Sponsored Guest Accounts and Library Resource Access
Sponsored Guest Accounts provide an OSU internet username (name.#) for members of OSU's Non-Employee Population (any person affiliated with the University or Health System who is neither an employee nor student).   These accounts are used to provide access to a variety of OSU systems and services including access to library electronic resources depending on the type of relationship the affiliated user has with the university.  

The Library agrees to the following license terms when setting up access to electronic resources:
Authorized users are faculty, staff, and currently enrolled students, and walk-in users at campus library locations.
Permitted uses are for personal, non-commercial purposes related to research, education, reference and private study.
Authorized access methods are from a computer or terminal on OSU's secured network or remotely through a secure link to OSU's network (VPN, library proxy, etc.).

How library electronic resource access is granted to the OSU community:
To maintain compliance with license terms above, the following user groups are granted remote access to library resources:
 

Current Students +60 days
Current Faculty +60 days
Current Staff +60 days
OSU Physicians
Emeritus
Academic Affiliates
 

In order for sponsored guest accounts to have remote access to library resources, an academic affiliation must be added in Workday by the sponsoring college or department. The HSL does not enter these records.
Once an academic affiliation is in place, library access will automatically be granted.
Additional information and instructions for setting up guest accounts and academic affiliates are available from the following links:

For those without an academic affiliation, information about alumni and public access to freely available resources is available here.
Contact Joe Payne, Collection Development Librarian for help or questions about access to library resources.
Your Contact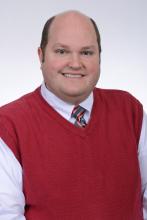 (he/him/his)
Collection Development Librarian
Resource Management