Rita J. Smith (Class of 2013)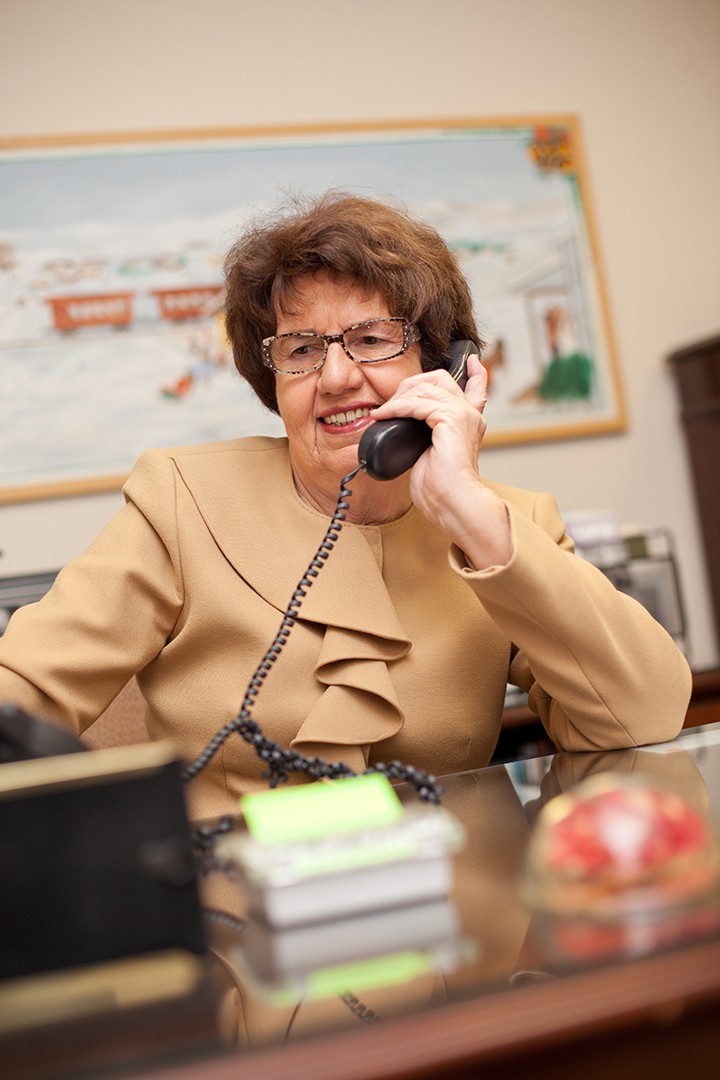 Rita J. Smith has been a nurse for 45 years at Riverside Methodist Hospital. She began as a staff RN in General Medicine in 1966. From 1968 to 1987, she was a Head Nurse and was then Nurse Manager. Serving as Director of Medical Surgical Nursing from 1987 to 2007, Smith was appointed the Director of Nursing Philanthropy in 2007.

For Smith, patient care did not end when a patient was discharged.  She launched a post-mastectomy care program that expanded breast health in the early 1970's. When surgeons were uncertain about nurses educating patients, she was undaunted to see patients get what was needed.

Smith led the fundraising effort for the crystal Spirit of Nursing Sculpture located in the main lobby of Riverside in recognition of nursing in the past, present, and future. Smith has been relentless in securing monetary gifts to support nurses. Because of her leadership, commitment, and dedication, Riverside has over 20 endowed funds for nursing education, excellence, and certification.

Smith is a strong advocate for nursing and is an excellent role model for demonstrating professionalism in nursing. She has mentored countless nurses from new graduates to nursing directors on the importance of professional competence, strength, and persistence. An exceptional leader in physician nurse collaboration, she always insists on doing what is best for the patient.

Throughout her career, Smith has been active in the community, including her work with the Red Cross, Mid-Ohio Food Bank, United Way, Mid-Ohio District Nurses Association, and the OSU Medical Heritage Center.

Smith attended The Ohio State University from 1959 to 1961 and received a diploma from Riverside-White Cross School of Nursing in 1966.
Smith was honored as a Legend in 2013.