Naomi James Evans (Class of 2008)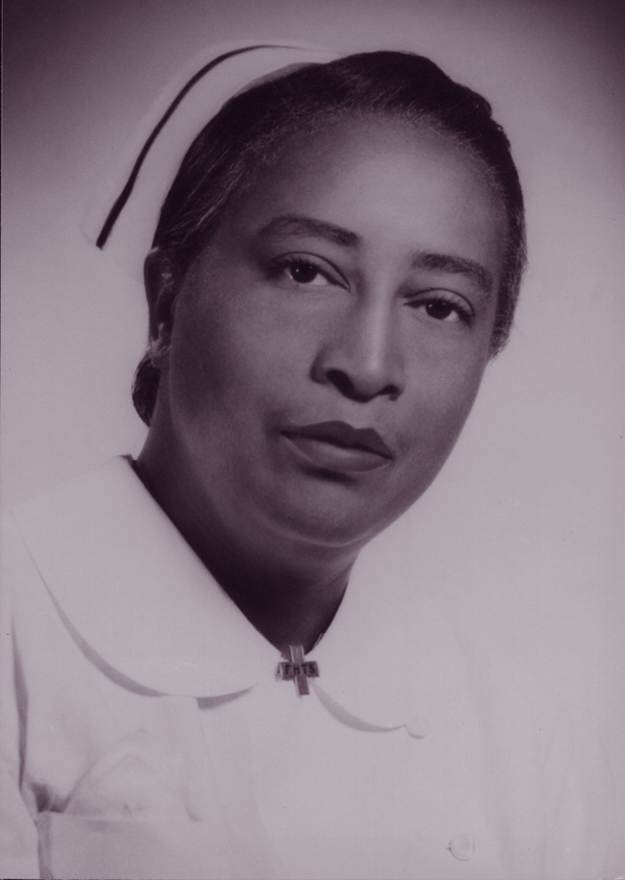 Naomi James Evans (1899-2001) was a trailblazer in integration. An African-American nurse and lifelong Columbus resident, she was the first black registered nurse to be employed by the Benjamin Franklin Tuberculosis Hospital, where she worked for 30 years as a part-time supervisor. She was also the first African-American nurse in the Columbus City School system, where she was a school health nurse from 1942 until her retirement in 1968. Working in segregated schools for over half her career, her caring spirit and influence made an impact on and improved the health of thousands of children.
Evans graduated from Freedman School of Nursing, affiliated with Howard University, in Washington, DC. As a black registered nurse in Columbus, Ohio, she waited six years to be employed as a nurse. She joined the National Association of Colored Graduate Nurses and then, after it was dissolved, became a 60-year member of the American Nurses Association. In 1956 she was one of three African-American nurses to attend the International Council of Nurses in Rome, a convention attended by 7,000 nurses. She is an inductee in the Ohio Senior Citizens Hall of Fame and the Ohio Women's Hall of Fame.
Throughout her life Evans was active in her community and in her church, the Union Grove Baptist Church, where she was a member for over 80 years. She left a legacy of professional competence, strength and persistence, and was a role model and mentor for future nurses of color. She was a kind and compassionate professional to the many school children and patients for whom she cared and an inspiration to those whose lives she touched.
Evans was honored as a Legend in 2008.