Geraldine "Gerry" Price (Class of 2008)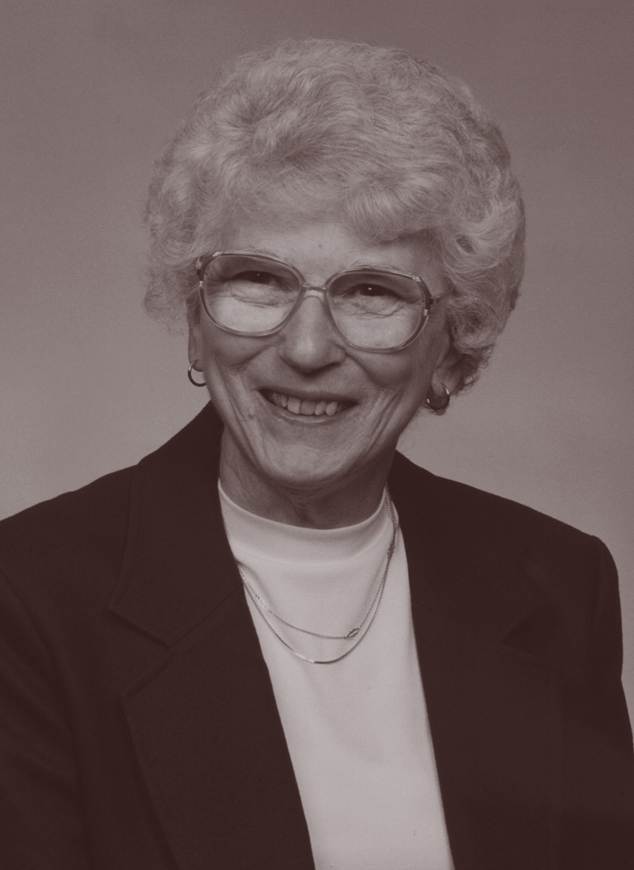 Geraldine "Gerry" Price (1920 – 2011) graduated in 1942 from Fairview Hospital School of Nursing in Cleveland and earned her BS from Teacher's College, Columbia University in New York City. She taught at the University of Cincinnati at a time when there were few baccalaureate nursing programs in the country, before earning a master's degree in Nursing from Case Western Reserve University.

Price joined the nursing faculty at Ohio State in 1952, teaching basic nursing skills and medical nursing, pioneering the use of instructional television, writing a medication administration text used by nursing students, and participating in the planning and construction of Newton Hall. At this time she also served on the Ohio Board of Nursing, including the presidency, the central Ohio League for Nursing, with four years as president, the National League for Nursing Board of Review for Baccalaureate and Higher Degree Programs and the American Nurses Association Committee on Ethical, Legal and Professional Standards.

From 1971 until her retirement in 1988, Price was on the staff of the Ohio Department of Health, where she was Division of Nursing Chief (1972-1985) and Chief, Bureau of Support Services (1985-1988). She led the first initiative aimed at improving care through formalized training of nursing home personnel, led the Ohio Commission on Nursing to study a statewide nursing shortage, chaired the Area Health Education Consortium Strategic Planning Committee for the Ohio Board of Regents and assisted with their strategic plan for the 1990s.  

Price motivated her students, colleagues and friends with her encouraging optimistic view of what might be possible and her enthusiastic approach to every challenge that presented itself. In retirement, she continued to support and encourage those around her.
Price was honored as a Legend in 2008.