Elsie Williams-Wilson (Class of 2008)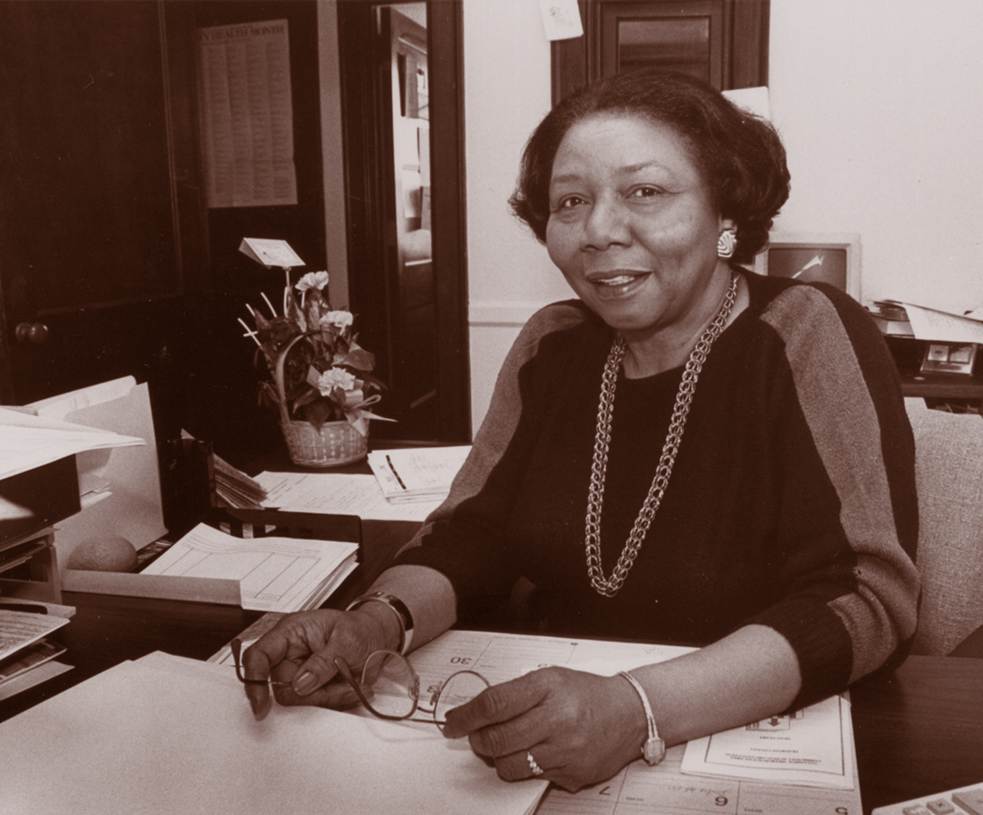 Elsie Williams-Wilson, a faculty member in the OSU College of Nursing for 32 years, focused her teaching efforts on communicable diseases, the elderly, and cultural and racial diversity. She taught standards of care for tuberculosis patients as well as other communicable diseases. She developed an innovative curriculum on aging, which included nursing home experiences for her students, and was a member of the first Columbus Parks and Recreation Committee on Aging. As collegiate director of undergraduate studies she led the development of computer-simulated teaching of nursing case studies and received a Program of Excellence Award from the State of Ohio Board of Regents for this work.
Williams-Wilson grew up in New Smyrna Beach, Florida, and received her bachelor's degree in nursing from Tuskegee Institute, a historically black private college in Tuskegee, Alabama. She practiced nursing at Tuskegee Hospital and Michael Reese Hospital in Chicago before moving to Columbus where, as the first African-American nurse in the graduate program, she obtained her master's degree in nursing.
Her commitment to promoting cultural and racial diversity permeated Williams-Wilson's teaching and dominated her professional life, as she used the difficulties she experienced growing up in a segregated community in her teaching. She worked to recruit and retain minority students and faculty and, for this, she was awarded the University Distinguished Affirmative Action Award and the Center of Teaching Excellence Award for Teaching for Minority Student Retention. Her life memberships in Delta Sigma Theta, an international black women's public service sorority, and the National Council of Negro Women have enabled her to serve her community as well as the university. As Associate Professor Emeritus, Williams-Wilson has served as a community health manager for women's health, recognized by the Ohio Department of Health as a program of excellence, and continues to support community individuals and organizations.
Williams-Wilson was honored as a Legend in 2008.