Carole A. Anderson (Class of 2013)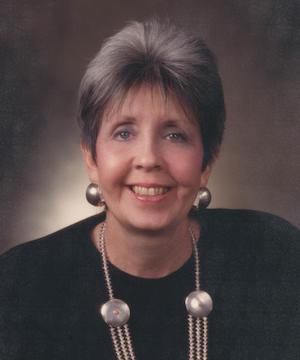 Carole A. Anderson was appointed Dean of The Ohio State University College of Nursing and Professor in the Department of Psychiatry, the College of Medicine, from 1986 until 2001. Anderson's leadership assisted the College of Nursing to strengthen its undergraduate and graduate nursing curricula, initiate doctoral preparation and expand nursing research involving faculty/clinical staff partnerships and nursing students in settings across central Ohio.
 
Anderson served Ohio State in the roles of Vice Provost for Academic Administration (2001-2002), Vice Provost for Academic Policy and Faculty Resources (2002-2006), Vice Provost and Interim Dean of the Graduate School (2005-2006), Vice Provost and Interim Dean of the College of Dentistry (2006-2009) and Dean of the College of Dentistry (2009-2011).
 
Anderson's career has included roles as a staff nurse, clinical specialist and psychotherapist. She maintained a clinical practice with HIV-infected clients and their families in collaboration with the OSU College of Medicine and Public Health for 14 years.
 
Anderson is a fellow of the American Academy of Nursing and was editor of their journal. She also serves on the Board of Commissioners of the Commission on Collegiate Nursing Education, is a member of the Columbus Board of Health, and is a charter member and two-term chair of the Scientific Review Group of the National Institute of Nursing Research. She chaired the National Advisory Council on Nurse Education and Practice and was a board member and president of the American Association of Colleges of Nursing.  
 
Anderson received her BSN in 1962, a MS in psychiatric nursing in 1963, and a PhD in sociology in 1977 from the University of Colorado. She received a certificate from Harvard University Institute for Educational Management in 1992.
Anderson was honored as a Legend in 2013.