Ann Maddox (Class of 2008)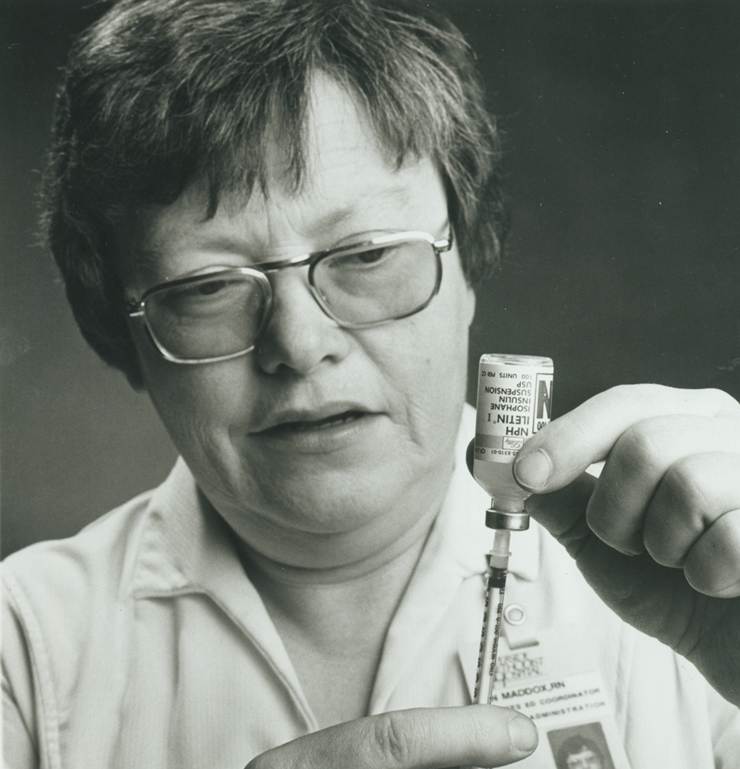 Ann Maddox (1939-2005) created a diabetes education program in 1973 at Riverside Methodist Hospital in Columbus, Ohio, that was recognized by the Ohio Department of Health as a model program. Key features of this program included a program coordinator, physician involvement, instructor training, assessment procedures, family participation, follow-up referrals, documentation and evaluation. With this program, Maddox taught thousands of professionals, patients and families about diabetes management and self-care in her over thirty years in this nursing role.
Maddox graduated from White Cross Hospital School of Nursing in 1960 and practiced nursing at Riverside until her retirement in 2005. She served as a staff nurse and nurse manager on a medical unit, instructor for an LPN program at the hospital and led the Nursing Education/Staff development department, creating the first nurse aide and unit clerk orientation and training programs at Riverside.
However, it was in the area of diabetes education that Maddox, a diabetic herself, had such a significant impact on the lives of people learning to adjust to and live with their diagnosis. She used her extensive knowledge of diabetes and patient needs, as well as her teaching skills, to help people adjust their lives in order to live healthfully with diabetes. "Once I learned that I'm in control, I was okay," one patient commented, "having diabetes was no longer 'the end of the world.' " The patient continued, "You have to want to take care of yourself, the doctors can't control what you eat or make you exercise. They can only advise you." Maddox, through her program, helped many people reach this patient's conclusion and provided, through her example and knowledge, the support from which many patients benefited.
Maddox was honored as a Legend in 2008.