OhioLINK Lending is BACK!
OhioLINK update, April 29, 2022... OhioLINK lending is back! Please note that there may be a staggered return of requesting options to the Central Catalog throughout the day on Friday.
Visit The Ohio State University Library Catalog website to search the catalog.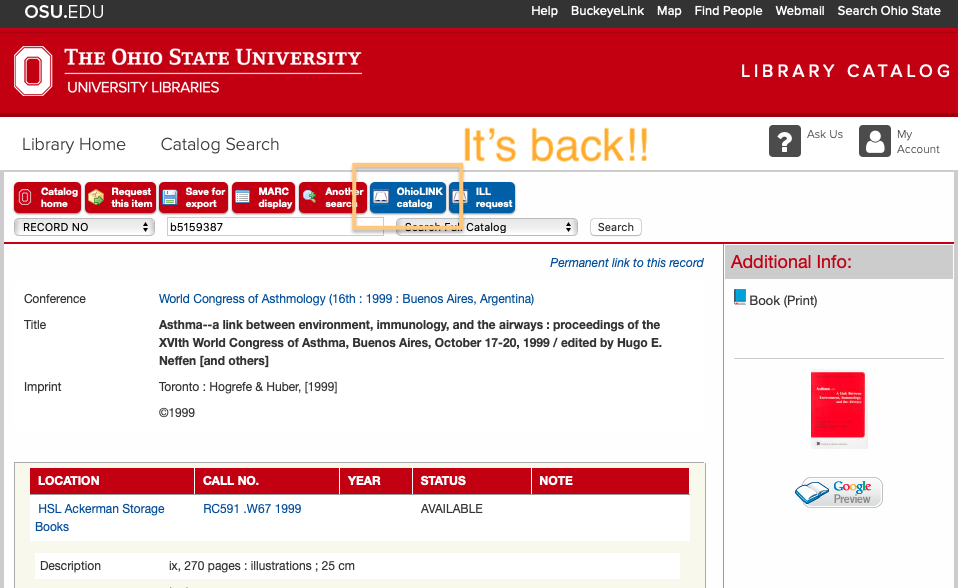 Feb. 25, 2022... The Health Sciences Library (HSL) recognizes that some library patrons may have experienced longer than normal delivery times this year for library materials through OhioLINK, and we appreciate your patience. In an effort to improve service, The Ohio State University, along with other college, university and public libraries in Ohio, will be transitioning to a different delivery provider.
Please note that this transition impacts delivery of print materials. Electronic resources will continue to be available throughout the transition period.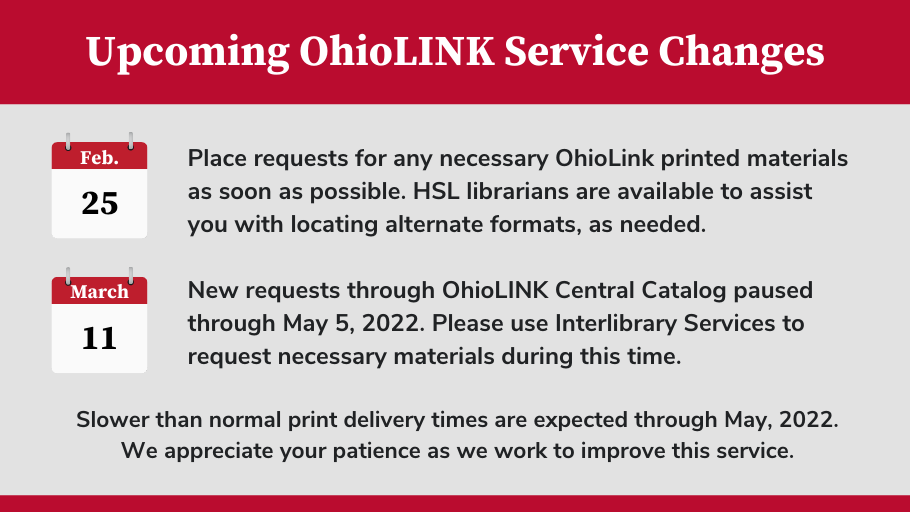 Please note that new requests through OhioLINK Central Catalog will be paused during the transition period from March 11 through May 5, 2022. Patrons wishing to request print material for coursework should place these requests as soon as possible prior to March 11, to allow adequate time for delivery of requested materials. Please visit the HSL's InterLibrary Services webpage if you need to request necessary print materials while OhioLINK requesting is paused.
More information about the transition can be found by visiting OhioLINK's Print Lending Frequently Asked Questions webpage.
If you have additional questions, please call the HSL at (614) 292-4861 or email the HSL at hslinfo@osumc.edu.