O-H-I-O! Have You Seen Our New Prior Hall Window Art?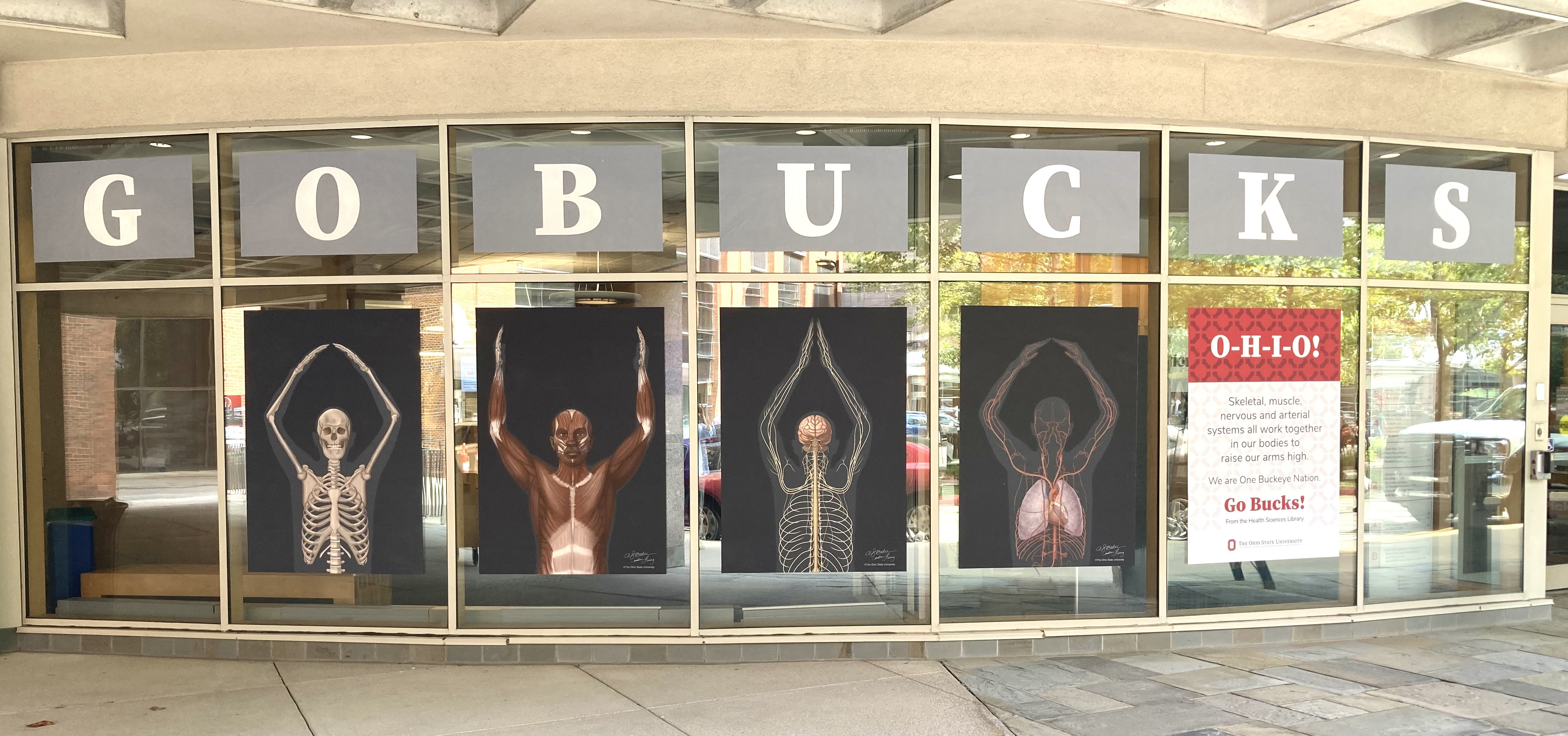 Have you seen our latest window display at Prior Hall?
The Health Sciences Library (HSL) is proud to be part of the Buckeye community, and our latest window display really shows it.
HSL medical illustrators Anthony Baker, CMI and Courtney Fleming created the body systems O-H-I-O over a period of approximately one year. Anthony and Courtney are two members of Medical Visuals, the HSL's medical illustration, graphic design, poster printing, and portrait photography department.
"We wanted to demonstrate our Buckeye spirit, but in a uniquely health sciences way," says Baker. "We had already created nearly life-sized body systems artwork for the library's 3rd floor renovation, and decided to adapt the art to Ohio State's iconic O-H-I-O."
The original 3rd floor body systems artwork featured torsos with arms at their sides. Anthony and Courtney worked to incorporate proper anatomical placement in the illustrations to accommodate raised and rotated shoulder and arm positions. The result is a unique display of Buckeye pride at Prior Hall's west-facing main entrance.
The plan is to display the decals through the autumn semester. We encourage the community to show their Buckeye spirit and share their pictures with us on our social channels: @OSUHSL on Facebook, Instagram and Twitter.
Your Contact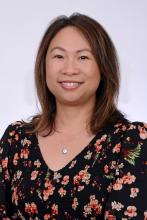 (she/her/hers)
Marketing Manager
Marketing and Communications