Medical Illustration by Anthony Baker Chosen as Journal Cover Art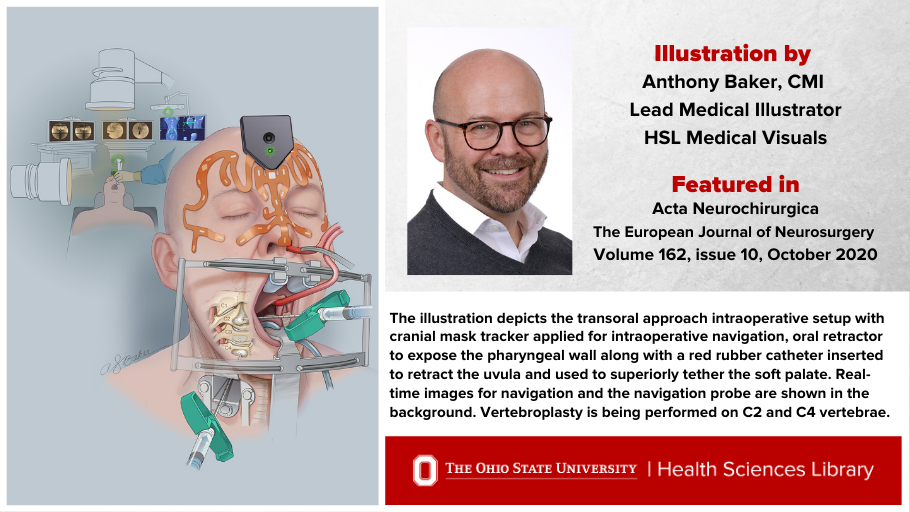 A journal article illustration by HSL Medical Visuals Lead Medical Illustrator, Anthony Baker, was selected for the cover of the October 2020 issue of Acta Neurochirurgica. Tony was also the model for the illustration, although no medical illustrators were harmed in the process - the oral retractor and red rubber catheter were NOT actually used on the model.
Journal: Acta Neurochirurgica
Description: The European journal of neurosurgery, an international publication with a world-wide reach.
Article Title: "Steriotactic CT image guidance and biplanar fluoroscopy for transoral C2 vertebroplasty and direct anterolateral subaxial vertebroplasty: a surgical technique note on access to the axial and subaxial spine."
Authors: Miki Katzir, MD; Nguyen Hoang, MD; Eric Bourekas, MD; Ricardo Carrau, MD; Ehud Mendel, MD
Affiliation: The Ohio State University Wexner Medical Center
Medical Illustrator: Anthony S. Baker, CMI; OSU Health Sciences Library Medical Visuals
Your Contact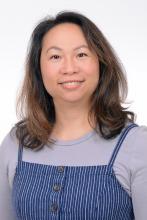 (she/her/hers)
Marketing and Communications Coordinator