HSL Librarian Kerry Dhakal Co-authors Award-winning Paper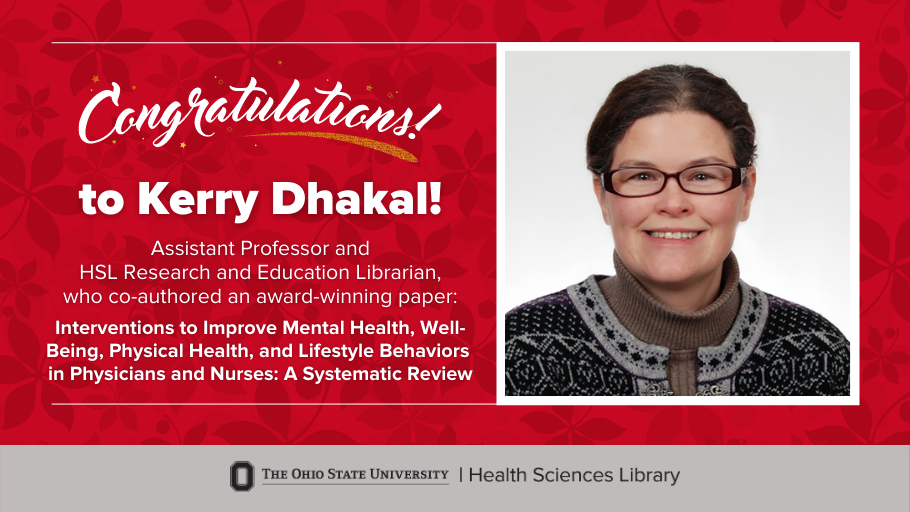 Kerry Dhakal, MAA, MLS, HSL Research and Education Librarian, Assistant Professor, co-authored a systematic review that earned the 2020 Paper of the Year Award from the American Journal of Health Promotion. The paper, entitled "Interventions to Improve Mental Health, Well-Being, Physical Health, and Lifestyle Behaviors in Physicians and Nurses: A Systematic Review," focuses on combating clinician burnout.
Kerry is the Health Sciences Library's liaison librarian for Chaplaincy and Clinical Pastoral Education, Clinical Nursing (OSUWMC and The James nursing staff, OSU College of Nursing, and OSU College of Optometry.
Read more about the paper on the OSU College of Nursing's web site at go.osu.edu/ajhpaward.
Find out more about Kerry and our team of Research and Education Librarians at the HSL: https://hsl.osu.edu/dept/research-education.
Your Contact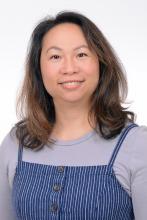 Marketing and Communications Coordinator