HSL Inaugural December Giving Challenge: we met our goal!
Announcing the HSL's Inaugural December Giving Challenge
Do you have $5 to give to the HSL? Would you like to help HSL staff members on their fitness journeys?
The HSL is holding a December giving challenge! For every $5 monetary donation the HSL receives in December (up to $5,000), a library staff member will ride 1 minute on our new FitDesk bicycle desks. These bicycle/desk combos were purchased in 2022 using donor funds, and are available for all library visitors to use without advance reservations. They provide a great way to include exercise during study or work time, and improve overall wellness and mental health. The library has three FitDesks: one located on the first floor and two located on the second floor.
January 5, 2023 update: our preliminary December giving totals are in! Thanks to our generous friends and donors, we are excited to report that we not only met our $5,000 goal, but we exceeded it! Thank you so much to everyone who followed along. More information to come about the biking part of the challenge.
December 30 update: we are in the final hours of our December challenge! Our gratitude to our generous friends and donors – we are so close to our goal of $5,000! Thank you!
December 22 update: we are at over $4,000 and have nearly reached our goal of $5,000! Thank you for your gifts.
December 15 update: we are over half way to our goal of $5,000 for the biking challenge! Thank you to everyone who has donated so far.
Several enthusiastic riders have already committed to joining the biking challenge, including HSL director, Lynda Hartel, and HSL associate director, Judith Wiener. "I'm excited to go nowhere but really fast, due to your generosity!" says Wiener.
Choose to support innovation in the EdTech Incubator through the library's Innovation fund, or to help provide vital health information to the communities that need it the most through our Library for Health Information fund. Browse all library funds on our Gifts and Donations webpage to find your favorites.
Track our progress (and how sore our legs are going to be) on our website homepage throughout the month of December, and also on our social media channels (look for @OSUHSL on Twitter, Facebook and Instagram).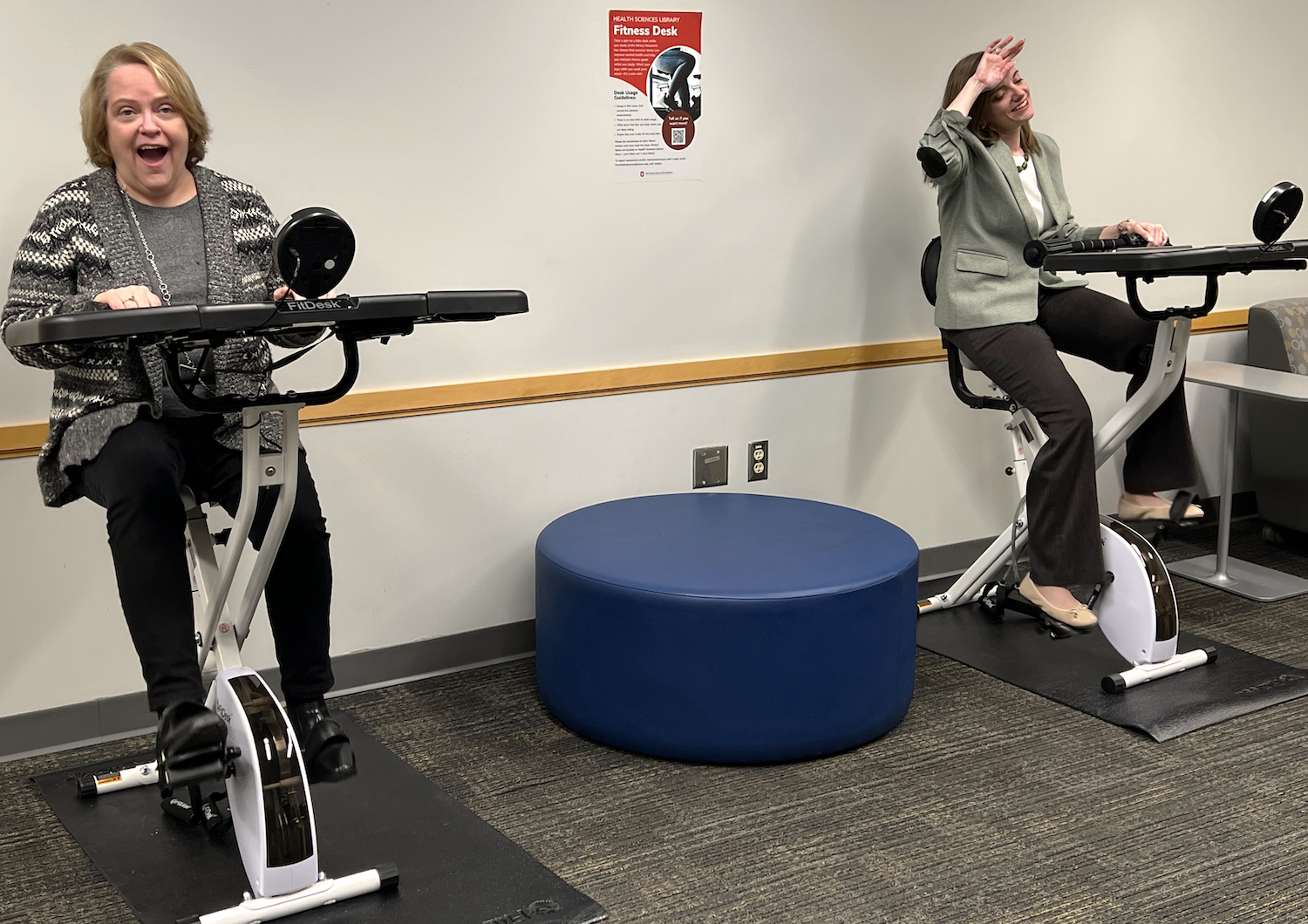 We ride the week of January 30th—stay tuned for more details.
Your Contact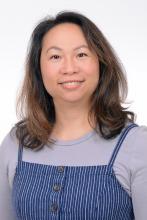 (she/her/hers)
Marketing and Communications Coordinator