Vaccination Card Protectors - Encore Event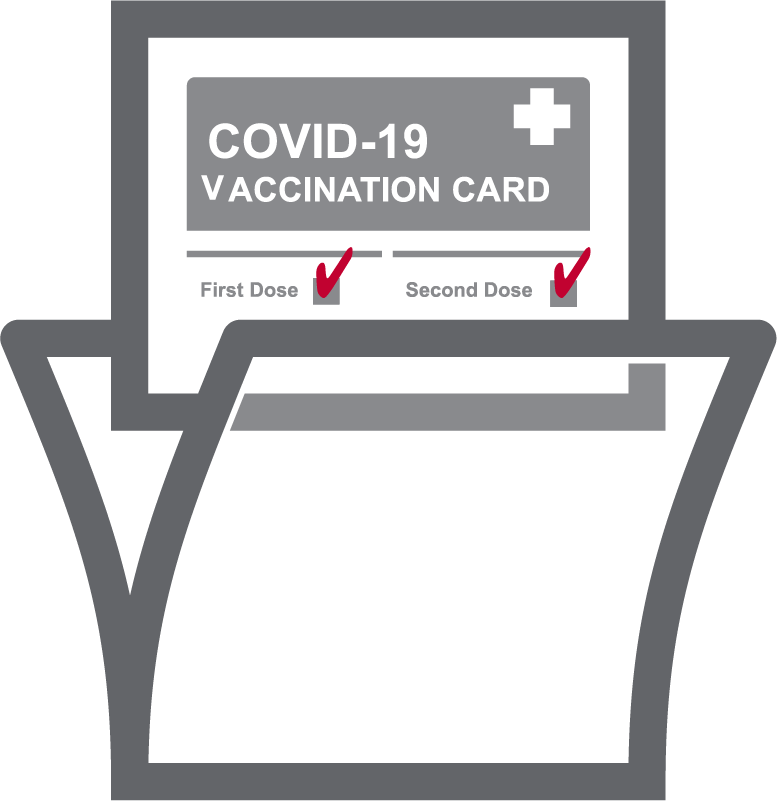 Get a free protective sleeve for your CDC COVID-19 vaccination card!
The Medical Visuals team at the Health Sciences Library is offering free protective sleeves and lamination for COVID-19 vaccination cards. Stop by our table outside of Prior Hall (facing the Wexner Medical Center plaza) on one of the days/times listed below. We regret that we cannot take sleeve orders or ship sleeves at this time.
May 11 and 13, 2021
Outside of Prior Hall (376 W 10th Ave)
9 – 10 a.m.
12 – 1 p.m.
4 – 5 p.m.
Please bring your vaccination card (or a copy of your vaccination card) if you would like your card laminated. We strongly recommend waiting until you have received all of your vaccine doses before laminating your vaccination card. One free protective sleeve or lamination per person, please.
A Note about Laminating Your COVID-19 Vaccination Card
To date, the CDC and the federal government have not issued official guidance on whether you should laminate your vaccination card. There are some reports of vaccination cards being damaged or becoming illegible during the lamination process. We have tested our lamination machines with Wexner Medical Center-issued CDC vaccination cards and have not seen any damage occur.
Lamination is permanent. Before you laminate your vaccination card, please consider the following:
Is all your personal information correct on your card?

Have you recorded your vaccination information elsewhere, such as taking pictures or making a photocopy of both sides of the original vaccination card?

Have you received all of the doses needed for your vaccine?

Do you know how and where to get a replacement vaccination card with your vaccination information, if needed?

If booster shot(s) are needed, are you comfortable obtaining a new vaccination card at that time, if needed?
If you are uncomfortable laminating your vaccination card, you can opt for the free protective sleeve. Or, you can bring a photocopy of both sides of your vaccination card and we can laminate the copy instead of the original.
Helpful Articles About Keeping Your Vaccination Card Safe
What should you do with your COVID-19 vaccination card? (source: Wexner Medical Center)
Don't laminate your COVID vaccination card before doing these 5 things (source: marketwatch.com)
Your COVID-19 vaccine card: What to do if you lost it, why you should laminate it (source: Columbus Dispatch)