NNLM Reading Club: Resurrection Lily
NNLM Reading Club Presents...
Resurrection Lily, by Amy Byer Shainman
Amy Byer Shainman, author, filmmaker, and BRCA Responder, joins Ellen Matloff, a Certified Genetic Counselor, will discuss and answer your questions about hereditary cancer syndromes in this latest NNLM Reading Club selection. We hope you can join us!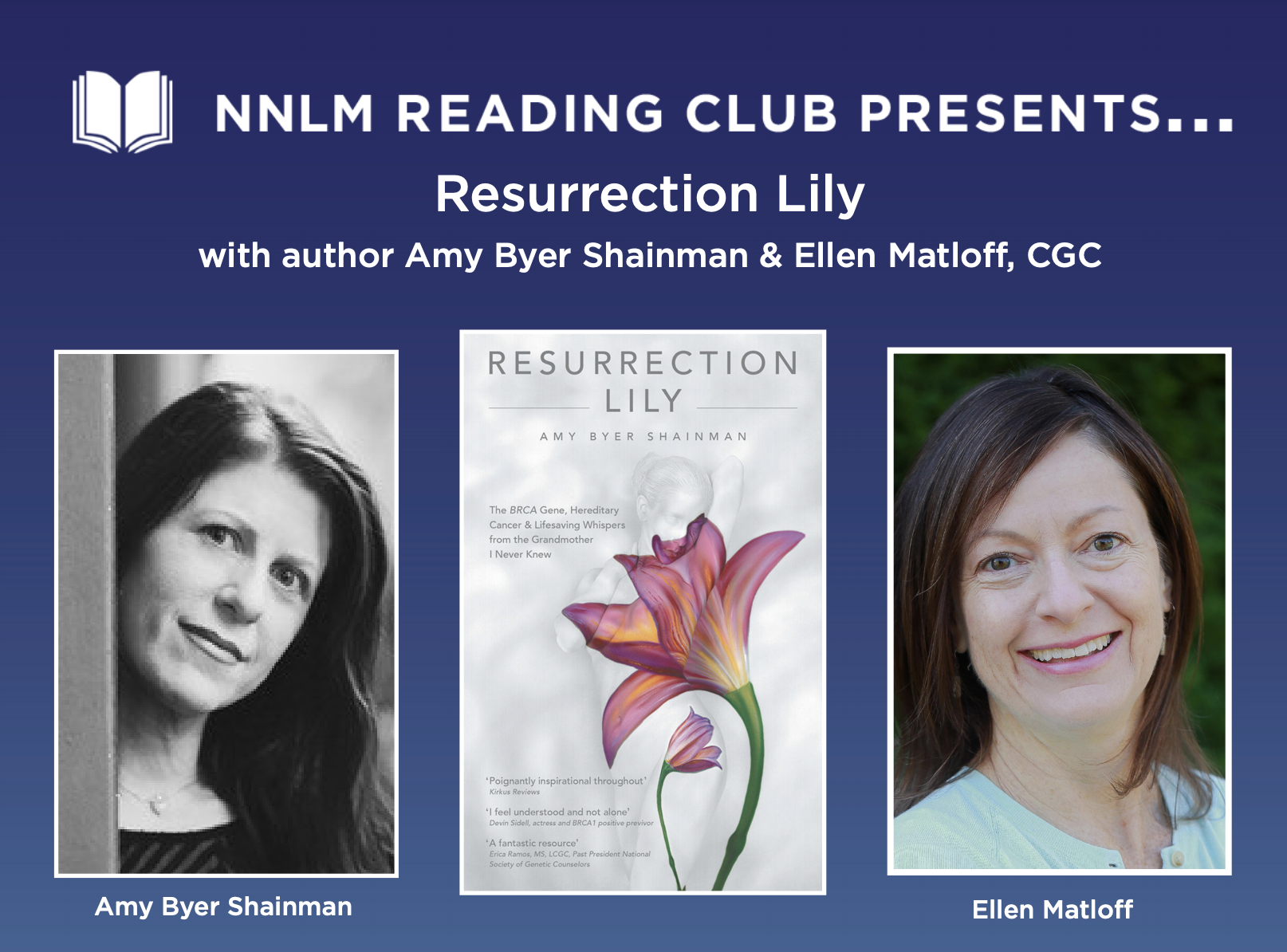 March 11, 2021
3:00 - 4:00 PM ET
Click this link to watch the live event on the above event date/time.
For more information, please contact the Library for Health Information (LHI) at health-info@osu.edu or call 614.293.3707.