11th Annual Mental Health Fair Virtual Event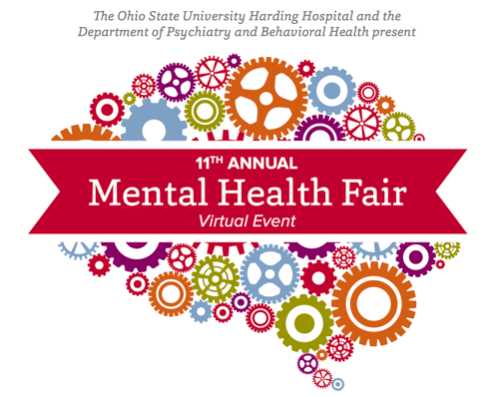 May 3 – 7, 2021
Virtual sessions held via Zoom, 11 a.m. to 2 p.m. daily
May is Mental Health Awareness Month and the Ohio State Department of Psychiatry and Behavioral Health and Harding Hospital invite you to register for the 11th Annual Mental Health Fair, May 3–7. Topics range from suicide prevention, addiction and nutrition, and include two special "Ask the Doc" panels featuring psychiatry residents.
This event is free and open to all. Review the full agenda on the event program. Attendance is flexible; feel free to listen in on as many or as few sessions as your schedule allows.
Questions? Please contact Tamara Buhrts.