May is Mental Health Month
Did you know...
1 in 5 U.S. adults experience mental illness
1 in 20 U.S. adults experience serious mental illness
17% of youth (6–17 years) experience a mental health disorder
(data from nami.org/mhstats)
Knowledge is power. It's important to learn more about the signs and symptoms of mental illness in adults and adolescents. We've included some helpful mental health resources below. If you have questions about these resources or would like more information about mental health, please contact our consumer health librarian.
(video from nami.org)
As always, please talk to your health care provider about any health concerns that you may have.
Mental Health Resources at a Glance
National Alliance on Mental Illness (NAMI): facts and figures related to mental health
National Alliance on Mental Illness (NAMI): warning signs and symptoms of mental illness
NNLM: NIH National Library of Medicine's general resources and reading materials for mental health awareness
NNLM Reading Club: The Unapologetic Guide to Black Mental Health
NNLM Reading Club: Meh: A Story about Depression, a picture book that parents or teachers can use to discuss depression with children
11th Annual Mental Health Fair, virtual event May 3–7, 2021: view event information
Downloadable PDF handouts from nami.org are located at the bottom of this page. More resources are available by contacting the LHI librarian.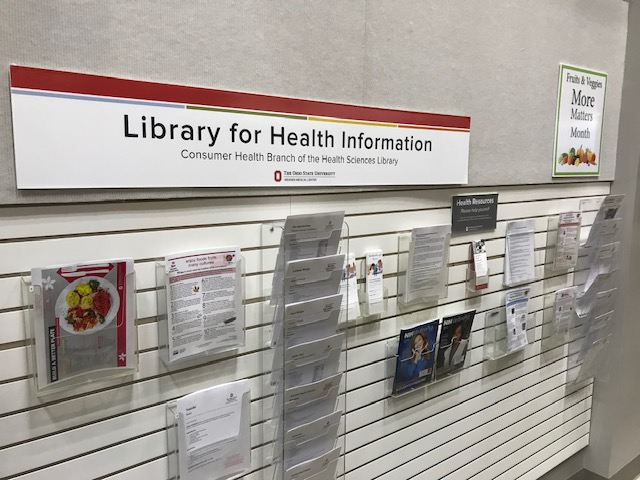 For more resources, please email your questions to an LHI librarian at health-info@osu.edu, or call us at 614-293-3707. All information is free and confidential.
The Library for Health Information is here for you. To find out more about the LHI, visit our web page.