July is Sun Safety Month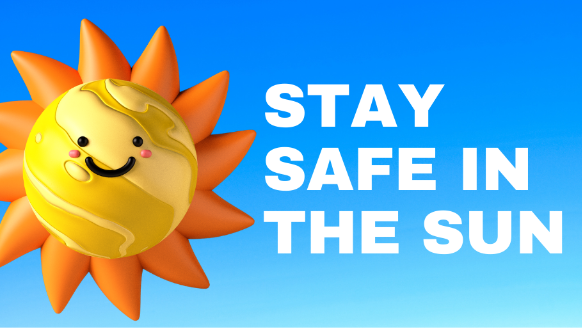 Without proper precautions, fun in the sun can quickly become painful sunburns and lasting skin damage. Practice good sun safety habits while enjoying summertime activities. To protect yourself from UV rays, consider these tips from the Library for Health Information (LHI) to stay sun WISE:
Wear light-colored clothing with UV protection to cover as much exposed skin as you can. Wear a hat with a wide brim to protect your head and face.
Invest in a quality, broad-spectrum sunscreen with at least SPF 15. Apply 15 minutes before sun exposure, and reapply every two hours in the sun (more often with water activities).
Seek shade whenever possible, especially between 10 AM and 4 PM – the hottest part of the day.
Eyes need protection, too! Don't forget to wear sunglasses anytime you're in the sun.
Also: remember that exposure to UV rays can occur even on cloudy days, so keep your sunscreen handy!
Sun Safety Resources at a Glance
Many sun safety resources and handouts are available at the LHI's physical location in the 5th floor atrium in Rhodes Hall. Look for these handouts and more on display on the library's slat board. And if you can't find what you're looking for, please ask!

CDC sun safety
FDA information about sunscreen

The Wexner Medical Center patient information handout below shares some important sun safety tips. The handout can be downloaded and saved from this webpage.
---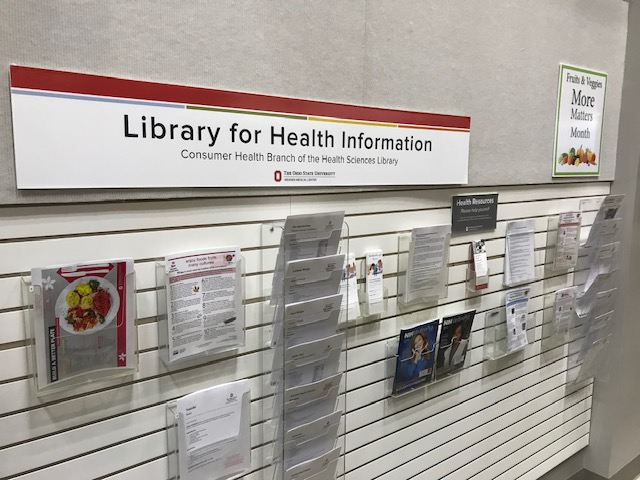 For more resources, please email your questions to an LHI librarian at health-info@osu.edu, or call us at 614-293-3707. All information is free and confidential.
The Library for Health Information is here for you. To find out more about the LHI, visit our web page.