Now Hiring: Student Workers for Library Positions
Library jobs are currently available for students enrolled in a degree-granting program at the Ohio State University.
Job Title: Student Library Assistant 1 
Department: Health Sciences | Library-JM
Job Description: 
The duties of Student Library Assistant 1 include the following:
Assist Resource Management staff in maintaining the Health Sciences Library's print journal & book collections
Pulls journals & books for holds at OSU and for OhioLink
Processes these holds
Processes returned items
Pulls and scans journals & books for interlibrary services use
Maintains stack of both journals & books including shelf reading, shelving, straightening, and dusting shelves
Uses Microsoft Excel to complete projects
Supports Collection Development activities
Other duties and projects as assigned
Schedule:
MUST be able to work over the summer
The work schedule is flexible around classes and commitments within hours of operation.
Interested in joining our team? 
Visit workday.osu.edu and log in.
Navigate to the "Career" tab and "Search Student Jobs." 
Input Req # R65756 in the "Search" box.
Click on the position title (in blue), and "Apply".
Your Contact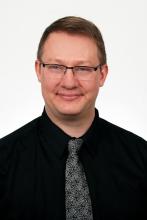 Student Manager
Public Services