New Resource: LWW Medical Education Health Library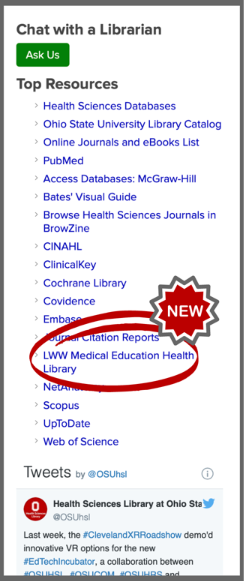 The LWW Medical Education Health Library, funded by the new EdTech Incubator initiative, is now available.  The health library provides interactive online access to 35 textbooks on core topics including anatomy, pathology, physical exam plus procedural videos, images, case studies, and quiz banks for health sciences students and practitioners. Available textbooks include Grant's Atlas of Anatomy, Grant's Dissector, Bates' Guide to Physical Examination and History Taking, Lippincott Illustrated Review Series, and more.
An online workshop is scheduled for Friday, August 27th from 11:30 a.m. – 12:30 p.m. that will highlight how faculty can get the most out of this new resource and use it in their courses. Register for the workshop here. A recording will be shared with all registrants after the workshop.
You can access the LWW Medical Education Health Library from the Top Resources section of the HSL homepage, from our Health Sciences Databases list, or directly through the Library Catalog.
The EdTech Incubator is a joint initiative sponsored by the College of Medicine, School of Health and Rehabilitation Sciences, the Health Sciences Library, and the Wexner Medical Center Information Technology Department.
Your Contact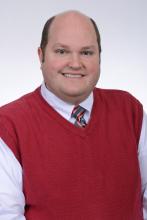 Collection Development Librarian
Resource Management