HSL, University Libraries Partner With PLOS In Three Year Unlimited Publishing Agreement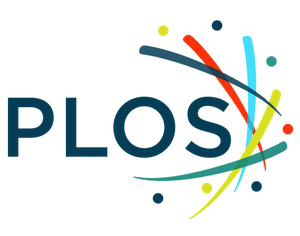 The Ohio State University Libraries and the Health Sciences Library have entered into a three-year Unlimited Publishing Agreement with the Public Library of Science (PLOS) (external link), the Center for Research Libraries (CRL) (external link), and the NorthEast Research Libraries (NERL) (external link) for all PLOS journal titles. "The Ohio State University shares our commitment to building business models that will move researchers and journals toward a more equitable and barrier-free form of publishing," says Sara Rouhi, director of strategic partnerships for PLOS. "We are excited that they are a part of a vanguard of institutions to pilot our community-driven models, which we hope will bring permanent change to scholarly publishing."
Effective October 1, 2021, the new PLOS agreement ensures publication fees for accepted manuscripts will be covered for Ohio State corresponding authors. PLOS is a nonprofit, Open Access publisher empowering researchers to accelerate progress in science and medicine by leading a transformation in research communication. PLOS content is rigorously reported, peer-reviewed, and immediately available without restrictions, promoting the widest readership and impact possible.
"I am particularly excited by this collaborative, unlimited publishing agreement," says Lynda Hartel, Health Sciences Library director. "As strong advocates for open access to scientific research since their inception twenty years ago, PLOS is an ideal partner in our ongoing efforts to transform scholarly publishing. This agreement will help to alleviate barriers such as article processing charges (APCs) and expand opportunities for all Ohio State faculty, staff, and students — not just those with research grants or departmental funding — to publish in the expansive collection of PLOS journals."
The publishing pilot covers uncapped, no-fee publishing for Ohio State corresponding authors in all PLOS journals: PLOS Biology, PLOS Climate, PLOS Computational Biology, PLOS Digital Health, PLOS Genetics, PLOS Global Public Health, PLOS Medicine, PLOS Neglected Tropical Diseases, PLOS ONE, PLOS Pathogens, PLOS Sustainability and Transformation, and PLOS Water. All published articles are immediately Open Access and are available globally to read at no charge, thereby ensuring more equitable and regionally appropriate ways to support Open Access publishing.
"This partnership will play a key role in increasing the impact and reach of our researchers, and will give those of us in the participating libraries an opportunity to assess and learn from this venture," says Hartel.
Ohio State corresponding authors with articles accepted in PLOS journals between October 1, 2021, and December 31, 2024, are eligible to benefit from this agreement.
More information about the new PLOS agreement is available in the University Libraries FAQ page (external link).
Please email University Libraries at TransformPublishing@osu.edu (external email address) with any questions about the new PLOS All-In Unlimited Publishing Agreement.
Information about the Transforming the Scholarly Publishing Economy Initiative is available on the Transforming Scholarly Publishing @ Ohio State homepage (external link).
###
About The Ohio State University Health Sciences Library
The Ohio State University Health Sciences Library (external link) provides specialized research and education services along with vast digital resources to the nearly 30,000 students, faculty and staff in the health sciences colleges, as well as researchers and clinicians at the Wexner Medical Center, James Cancer Hospital and numerous research institutes.
About The Ohio State University Libraries
The Ohio State University Libraries (external link) aspires to be the leading research library advancing the educational, research and engagement missions of a public, land grant institution. University Libraries promotes innovative research and creative expression, advances effective teaching, curates and preserves information essential for scholarship and learning at Ohio State, and shares knowledge and culture with the people of Ohio, the nation and the world.
Your Contact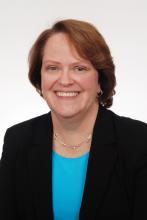 (she/her/hers)
Assistant Vice President, Health Sciences
Director, Health Sciences LIbrary