HSL Serves As NNLM Ambassador Library through 2026
We are proud to share that The Ohio State University Health Sciences Library has been accepted into the Network of the National Library of Medicine (NNLM) Region 6 Partner Outreach Program (POP) for 2021-2026 as well as being named a Region 6 Resource library. Region 6 serves the states of Illinois, Indiana, Iowa, Michigan, Minnesota, Ohio and Wisconsin.
What is the Partner Outreach Program (POP)?
The purpose of the NNLM Region 6 Partner Outreach Program (POP) is to support health equity by working with ambassador libraries to provide health information access throughout Region 6 states. More information about the POP and program objectives can be found by visiting the NNLM website.
Built upon the successful Partner Outreach Library (POL) program with the National Library of Medicine, POP will fund small outreach events within each POP ambassador's state.
The ambassadorship period is October 1, 2021 to April 30, 2026. The Health Sciences Library will receive funding to support approved outreach events during this time, allowing us to make a greater impact in the community, including traditionally underserved populations. The Library for Health Information (LHI) is expected to be the primary HSL department conducting POP-related outreach.
The Ohio State Health Sciences Library joins the University of Cincinnati Health Sciences Library as the only two academic health sciences libraries designated as POP ambassadors for the state of Ohio.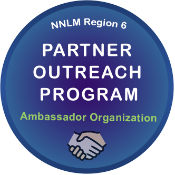 Your Contact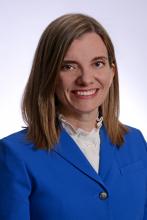 (she/her/hers)
Associate Professor
Associate Director
Collections and Outreach