Get (or Stay!) Fit with HSL's New Bike Desks
Health Sciences Library Installs Three Fitness Desks
If you've been in the library lately, you may have noticed that we're looking a little bit like a workout center. Well, not quite, but the HSL recently installed three fitness bike desks in library spaces. One bike desk is located on the library's first floor (near the entrance to the restrooms) and two bike desks are located on the second floor (near the OT/PT practice room).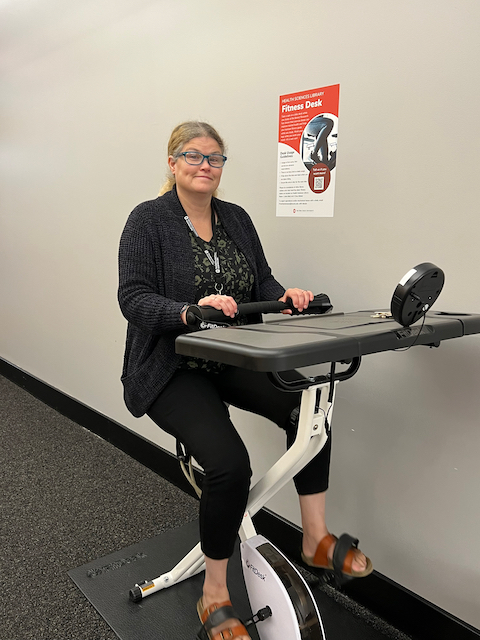 Each bike is equipped with a desk, making it easy for library visitors to get in some exercise while also completing their studying or other work. Research has shown that exercise bikes can improve mental health and help people maintain their fitness goals even when other priorities compete.
Usage guidelines are posted near the bike desks. There are no advanced reservations for the desks, nor is there a time limit on desk usage. Please be considerate of other library visitors who may want to try a desk.
So take a "spin" on a bike desk the next time you are at the library! Work your legs while you work your mind—it's a win-win!
Your Contact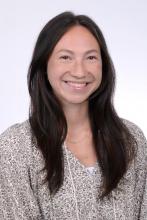 (she/her/hers)
Facilities Support Services Specialist