October is Breast Cancer Awareness Month
Many of our lives have been affected in some way by breast cancer. If you need more information to help you understand a breast cancer diagnoses for either yourself or someone you know, the Library for Health Information (LHI) can help you find trustworthy and reliable resources, including prevention and risk factors, screening information and more.
Call, email or stop by the LHI for more assistance. We can also provide resources in multiple languages.
Breast Cancer Awareness Resources at a Glance
MedlinePlus: "Breast Cancer"
A Spanish language version is available for MedlinePlus resources. Additional resources are located at the bottom of this page.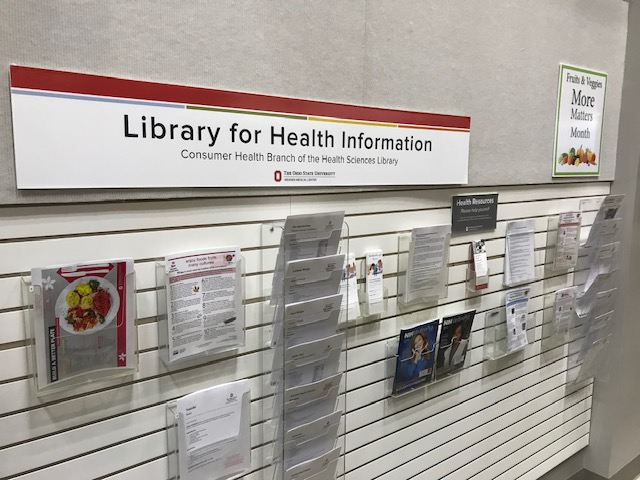 For more resources, please email your questions to an LHI librarian at health-info@osu.edu, or call us at 614-293-3707. All information is free and confidential.
The Library for Health Information is here for you. To find out more about the LHI, visit our web page.