March is Colorectal Cancer Awareness Month
Q: What is one of the most important things you should know about colorectal cancer?
A: Colorectal cancer is preventable.
March is Colorectal Cancer Awareness Month. This month, Missy Creed, LHI librarian, talks with Dr. Matthew Kalady, MD, Chief, Division of Colon and Rectal Surgery at The Ohio State University The James-Comprehensive Cancer Center. Dr. Kalady talks basics about colonoscopies and why they are so important, as well as what factors could put you at higher risk for colorectal cancer.
If you would like more resources about colorectal cancer prevention, the Library for Health Information (LHI) can help you find trustworthy and reliable resources. We also have some resources listed below, from our partners at The James-CCC and the Wexner Medical Center.
Colorectal Cancer Resources at a Glance
The James-Comprehensive Cancer Center web site: search for information about The James and cancer education, as well as find a doctor and schedule an appointment.
Downloadable and printable colorectal health resources can be found at the bottom of this page.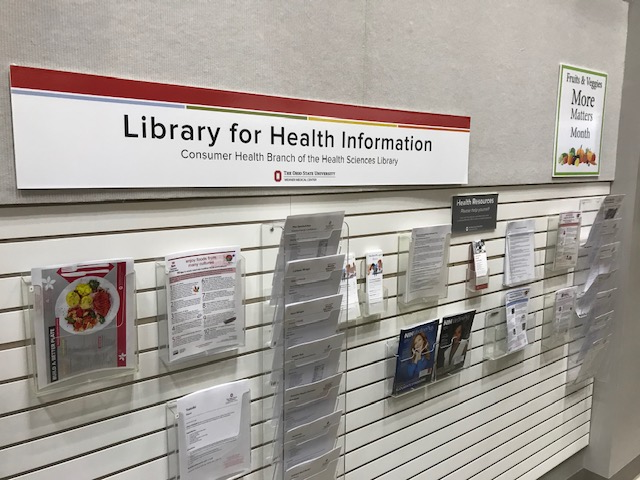 For more resources, please email your questions to an LHI librarian at health-info@osu.edu, or call us at 614-293-3707. All information is free and confidential.
The Library for Health Information is here for you. To find out more about the LHI, visit our web page.