February is Heart Health Month
How do you know if your heart is healthy? Dr. Ryan shows Brutus Buckeye the 5 Numbers You Need to Know about heart health in this video from our friends at the Ross Heart Hospital. If you would like more resources about heart health, the Library for Health Information (LHI) can help you find trustworthy and reliable resources, including a blood pressure log you can print, and education materials about cholesterol, high blood pressure, keeping active and more.
Heart Health Resources at a Glance
Ross Heart Hospital Blog Post: 5 Numbers to Know infographic (downloadable infographic is also at the bottom of this page)
Ross Heart Hospital Article: COVID-19 and Heart Damage
Ross Heart Hospital Resource: Blood Pressure infographic (downloadable file is at the bottom of this page)
NNLM Reading Club: Focus on Heart Health
National Institutes of Health (NIH) Resources: Heart Month
Downloadable PDF files can be found at the bottom of this page.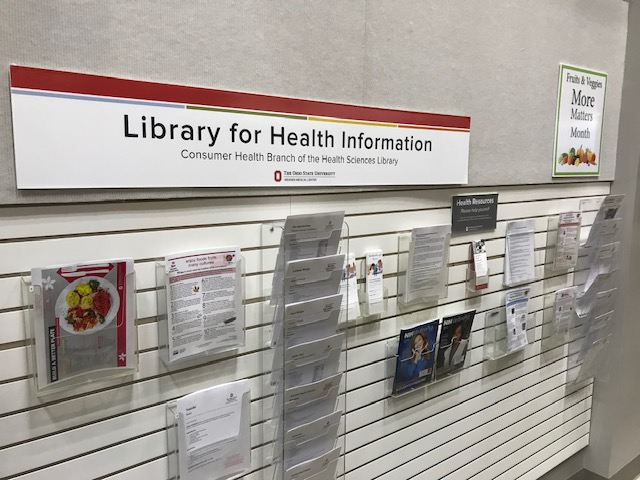 For more resources, please email your questions to an LHI librarian at health-info@osu.edu, or call us at 614-293-3707. All information is free and confidential.
The Library for Health Information is here for you. To find out more about the LHI, visit our web page.