NEW Service: Extended Library Access (ELA)
The Health Sciences Library is pleased to offer extended library access (ELA) as a service to our visitors. ELA refers to pre-approved access to the library outside of normal library operating hours, and requires an application for pre-authorized card swipe setup. This access will be available as soon as Monday, August 30th.
Special note for library visitors who currently have access to the 3rd floor Medical Student Zone: please do not apply for extended library access. All previously communicated Medical Student Zone access protocols remain in place and unchanged.
For more information about ELA and to apply for this special access level, please visit the ELA information page on our website.
Your Contact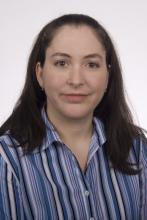 (she/her/hers)
Manager, Public Services