Library Closure Due to Rising Cases in COVID-19
Effective November 20, 5:45 PM ET: the library will be closed.
Due to rising cases in COVID-19 and recommendations from university leadership, the Health Sciences Library will be closed beginning on Friday, November 20, until further notice. While we had initially hoped to remain open with limited hours, this decision was made in alignment with Dr. Johnson's message on Thursday evening and in an effort to keep everyone – our students, faculty, staff and families – as safe as possible.
We are still here to help, even though the physical library is closed. Many of our services have returned to a virtual platform, similar to the spring.
You can reach our librarians through our Live Chat interface (when online) or through our Ask A Librarian form.
You can reach Medical Visuals via email.
You can reach out to your health sciences college's liaison librarian for research assistance - find your college's liaison librarian here.
* Important note for medical students: medical students will still have library access limited to the self-contained Medical Student Zone on the 3rd floor during the closure period. Medical students will receive additional information regarding library access via email.
Watch this page for the most up-to-date information about when we plan to reopen once again. Also, the Safe and Healthy Buckeyes web site will have the most up-to-date COVID-related university information.
Thank you and stay safe.
Your Contact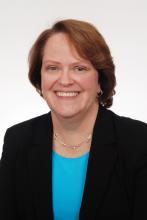 Assistant Vice President, Health Sciences
Director, Health Sciences LIbrary
614.292.4892