Spring Semester Library Information and Hours
The Health Sciences Library will reopen to OSU health science colleges students beginning January 11, 2021.
For spring semester, library access will be limited to students from the Colleges of Dentistry, Medicine/SHRS, Nursing, Optometry and Public Health, as well as College of Pharmacy PharmD students, residents and fellows. Library access will continue to be limited as long as physical distancing and hospital visitation guidelines are in place.
Access will be via Medical Center or BuckID badge-swipe only. Each person entering the library must swipe his/her own ID. Non-compliance will result in the loss of your library access privileges.
Masks are required at all times while in the building. Thank you for doing your part to keep yourself and others safe.
Library hours can be found here.
Additional access guidelines:
The library will have socially-distanced study areas, with reduced staffing and services. However, all online services and resources remain available.
Library visitors can place holds on materials to pick up at the library. Please see our Circulation FAQ for more information.
The library book drop is open, and is the preferred method for returning library materials. Returned materials are quarantined prior to being checked in. If you are not on campus, please continue to keep your library materials.
If you are not a health science college student, we regret that library access is currently unavailable. However, we encourage you to explore our many virtual resources. Or, reach out to us via one of the following methods:
Through our Live Chat interface (when online) or through our Ask A Librarian form.
Medical Visuals can be reached via email for medical illustration, printing, portrait photography or graphic design services.
Stay Healthy guidelines:
Perform your temperature check prior to entering the building.
Masks are required at all times in the library. Don your mask prior to entering the building.
Observe all posted signage, for everyone's health, safety and comfort.
Follow social distancing guidelines. Library seating has been spaced to promote proper social distancing. Please do not move the furniture.
At this time, food is not permitted in the library. Covered drinks are permitted.
Wipe down your study area before you leave, using your own cleaning supplies or the wipes located on each floor of the library.
If you do not feel well or have symptoms, please stay home and contact your medical provider.
The Safe and Healthy Buckeyes web site will have the most up-to-date COVID-related university information.
Your Contact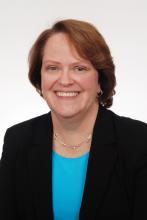 Assistant Vice President, Health Sciences
Director, Health Sciences LIbrary
614.292.4892